Bývajte v rezorte RED OAK Lužianky, Nitra
Bývajte v rezorte RED OAK Lužianky, Nitra
Show gallery (18photos)
We offer for sale brick new buildings of detached houses with land in a large golf resort RED OAK Lužianky / Nitra.
The list of currently available family houses is shown in the table below. If the table in question is not here please go to this link https://www.amaxades-reality.sk/new-projects and you can find this table on our website in the section new projects.
For more information and / or appointment dates, please contact us anytime, including weekends and holidays.
Listing summary
corporate
active
yes
public water-supply
230/400V
yes
yes
optics
own - natural gas
yes
brick
yes
yes
A
plastic
Watch
+421 911 400 211
Slovakia
Nitra
Lužianky
Korytovská, Golf rezort Lužianky
corporate
House development - New building
Sale
13. September 2019 2:28 PM
Property location
As part of the first phase of the RED OAK Lužianky / Nitra project, we offer 26 detached low-energy four-bedroom family houses on land of 704 m2 (22 x 32 meters) + one on land of 742 m2. There is also a detached low-energy four-bedroom family house with a garage on a plot of ​​808 m2. There is also a detached low-energy five-bedroom family house with a garage on an area of ​​750 m2 and one semi-detached house consisting of two four-room houses with separate perimeter walls separated by insulation on 535 and 501 m2. Family houses are offered for sale in the holodome stage with the possibility of own interior and exterior finishing, which offers the future owner the opportunity to use creativity and his own ideas in creating his own taste and housing. Construction of individual houses began in May 2019 and will continue throughout 2020. Separate land without a family house is not for sale, but there is the possibility of having an investor build a house according to your wishes on the selected land.
List of vacant properties
| Number | Number Of Rooms | Living area | Built-up area | Plot size | Total area | Price | Property condition |
| --- | --- | --- | --- | --- | --- | --- | --- |
| Dom A.62 | 4 | 115.9 m² | 141.4 m² | 742 m² | 0 m² | 222,000 € | free |
| Dom A.63 | 4 | 115.9 m² | 141.4 m² | 704 m² | 0 m² | 219,000 € | free |
| Dom A.64 | 4 | 115.9 m² | 141.4 m² | 704 m² | 0 m² | 219,000 € | free |
| Dom A.65 | 4 | 115.9 m² | 141.4 m² | 704 m² | 0 m² | 219,000 € | free |
| Dom A.66 | 4 | 115.9 m² | 141.4 m² | 704 m² | 0 m² | 219,000 € | free |
| Dom A.67 | 4 | 115.9 m² | 141.4 m² | 704 m² | 0 m² | 219,000 € | free |
| Dom A.68 | 4 | 115.9 m² | 141.4 m² | 704 m² | 0 m² | 262,000 € | free |
For more information please contact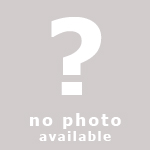 Mgr. Katarína Malušová
Real Estate Agent



Phone: +421 911 201 211
E-mail: amaxades.reality@gmail.com
View all listings of this agent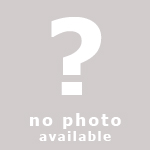 Ing. Ján Maluš
Real Estate Agent


Phone: +421 911 400 211
E-mail: amaxades.reality@gmail.com
View all listings of this agent
AMAXADES s.r.o.
Coboriho 9
Nitra
949 01
Phone: +421 911 201 211
Cell phone: +421 911 201 211
E-mail: amaxades.reality@gmail.com
Website: www.amaxades-reality.sk