RENT - 6 roomed (5 bedroom) house with pool at Nitra
RENT - 6 roomed (5 bedroom) house with pool at Nitra
Show gallery (17pictures)

Real estate agency AMAXADES REALITY offers to rent a large family house, 5 km from the city of Nitra.
The house is built on land area of 1004 m2. Usable area of the house is approximately 380 m2.
The house has two floors:
On the ground floor there is an entrance hall, guest room with private bathroom, separate toilet, spacious hall, kitchen with pantry and living room with fireplace. The house also includes a double garage and utility room.
Upstairs there are 3 spacious children's rooms, a large bathroom with bath, shower and toilet and a master bedroom with a private bathroom with a shower and toilet.
In the garden behind the house there is a pool and a barbecue area.
Engineering networks: electricity, municipal water, cesspool, pellet heating.
There is internet and TV connection.

Rent is 1600 Euros per month including utilities.
The deposit for possible damages and arrears is 1600 Euros.

Listing summary
1
6
221 m²
1004 m²
380 m²
personal property
active
yes
public water-supply
230/400V
no
sump
local provider
bath and shower
own - solid fuel
yes - 2
yes - 1
no
2 cars
private
yes
furnished
yes
outdoor
yes
yes
yes
yes
plastic
plain
asphalt road
Watch
+421 911 201 211
Slovakia
Nitra
Nitra
personal property
Family house - new building
Rent
Location of the property
For more information please contact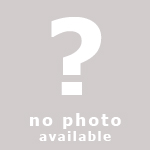 Mgr. Katarína Malušová
Real Estate Agent



Phone: +421 911 201 211
E-mail: amaxades.reality@gmail.com
View all listings of this agent
AMAXADES s.r.o.
Coboriho 9
Nitra
949 01
Phone: +421 911 201 211
Cell phone: +421 911 201 211
E-mail: amaxades.reality@gmail.com
Website: www.amaxades-reality.sk