SALE - Land for family house 875 sqm at RED OAK Golf course Nitra
SALE - Land for family house 875 sqm at RED OAK Golf course Nitra
Show gallery (6pictures)
We offer for sale exclusive flat building land in Nitra, Golf resort RED OAK Lužianky, Korytovská street. The plot area is 875 sqm, the plot size is 25 x 35 meters. The land is located in the VIP site, which consists of 45 exclusive lands. The land has implemented all Ingenieurnets (electricity, gas, water, canalization) + pre-preparation for fiber optic cable. Asphalt roads, sidewalks and street lighting have been built throughout the area.
In terms of the zoning decision it is possible to build a maximum two-storey family house. Building window for family house is 414 m2, max. width 18 meters and max. length is 23 meters. The built-up area is 50% with a total area of 875 m2.
If you are interested in an inspection, please contact us.
Listing summary
875 m²
active
public water-supply
230/400V
yes
yes
yes
plain
asphalt road
Watch
+421 911 201 211
Slovakia
Nitra
Lužianky
Korytovská, Golf rezort RED OAK
Land – for living
Sale
Location of the property
For more information please contact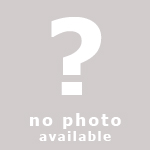 Mgr. Katarína Malušová
Real Estate Agent



Phone: +421 911 201 211
E-mail: amaxades.reality@gmail.com
View all listings of this agent
AMAXADES s.r.o.
Coboriho 9
Nitra
949 01
Phone: +421 911 201 211
Cell phone: +421 911 201 211
E-mail: amaxades.reality@gmail.com
Website: www.amaxades-reality.sk